At the moment there are no special offers, except for long stays (to be applied depending on the season) or for large groups (see for further reductiones ).
However we would like to recommend the Abruzzo as a choice for a low cost holiday ("anti-crisis" !).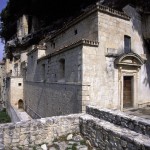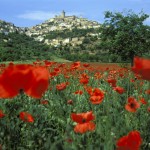 ABRUZZO: an incredible and low cost holiday !
Nowadays, where to visit our beautiful city of art, you will probably pay an entrance fee, the "Green Region of Europe" may be the right choice: will surprise you with its wild mountains that soon "bath at the sea …" with authentic villages rich in history and traditions, all strictly away from crowded destinations and … completely free !
° more than 600,000 hectares of National Parks, mountains and Nature
Reserves (36% of all territory, the highest percentage in Europe), no cost of
entry;
° more than half of its 130 km of sea coast (ensured by its 13 "Blue Flags")
with free access;
° countless abbeys, monasteries, castles and monuments (among the top
places in the Club of the "Most Beautiful Villages in Italy" with 19 historical
towns mentioned) and always open not including entrance fees;
° restaurants and trattorias where you can enjoy the whole tradition of the
territory at the cost of a pizza in a touristic destination.
The owners of the house, with the advice of those living here for centuries, will help to make your holiday an unforgettable experience and … affordable for everyone !
"Madonna degli Angeli": a comfortable home at the cost of a room !
Apartments with kitchen, fully furnished and equipped with a welcome kit (oil, coffee, salt, sugar, sponges and detergents, household cleaning products, etc..) that allows you to cook easily (the first supermarket just 1.5 km ) or meals purchased in the nearby gastronomy with food specialties of the area at minimal cost. And for those who do not want "troubles", we will suggest you nearby restaurants and trattorias with typical menu at a cost, for a regular meal, from 11 to 20 euros (with the possibility of conventions).
Our fruit is freely available by the guests while, on demand, our kitchen garden's products are provided behind a simple reimbursement of expenses; winter heating with wood is completely free (besides the regular one by gas).
The surrounding area is quickly beautiful and full of attractions completely free: the first zones of the National Parks are already at 5 minutes by car; the nearest beaches are wild and about 40 minutes; for the more daring the first swimming rivers are already to 10 minutes; the historic abbey of St. Clemente ("the most beautiful Romanesque Abruzzo") is only 5 minutes, like many other monuments and special places that surround us.
And for those who do not want to miss the opportunity to visit the "Eternal City" Rome is only 1.5 hours by car or 2 hours by bus (1 km to the bus stop – 10 € tickets costs).