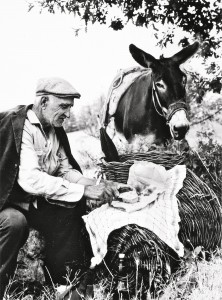 The video was shot from Madonna degli Angeli farmstay in Tocco da Casauria (PE) -Abruzzo-Italy.
Lorenzo and Caterina dedicate this video to their father Dr. Claudio de Pompeis, medical humanist, founder of the "Museum delle Genti d'Abruzzo" and passionate studious of humanity, its history and territory, convinced that the knowledge of our past and our roots is essential to understand and appreciate our present.
All images on this video are courtesy from the Archive of the Museum of the People of Abruzzo (Museo delle Genti d'Abruzzo) in Pescara and reproduction is prohibited.